What adding on, digging down or building out can do for your house if you live in Metro Vancouver.
Do you feel like your home is bursting at the seams? No playroom, no guest bedroom, no room for everyone to go to their own room? If you've already made the best use of what you already have, it might be time to dig down, go up or build out. If an addition makes sense with your home's structure and site, building out, rather than up or down, can be more affordable. But there's still plenty to think about before getting started. When you're adding space to your home, there are usually three options: down, out or up. Knowing which is right for you means weighing a number considerations — from cost and design, to function and feasibility.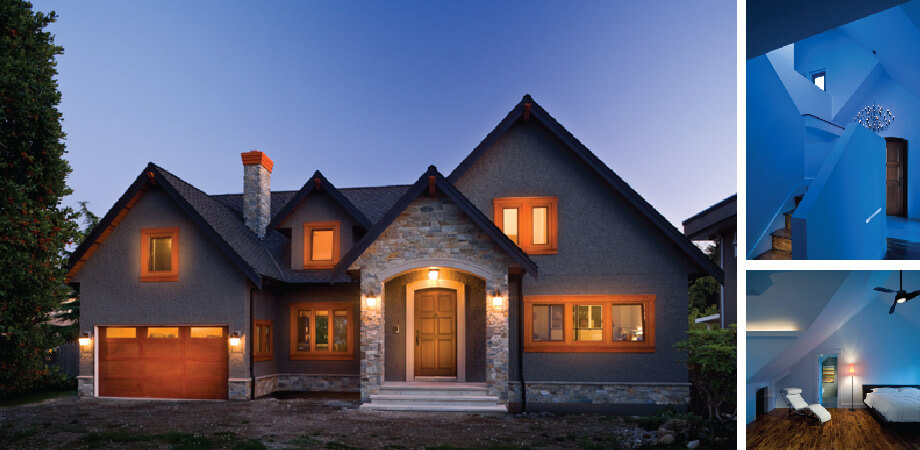 If you're thinking of adding a basement to your home, there's plenty to consider such as the build code and permit allowances different Vancouver municipalities. Safety and stability precautions are different underground than they are on a house's main floors. These eight tips can help you figure out if digging down is your home's best option. If you have a basement rental suite that is unfinished with a good ceiling height, finishing that space will likely be the least expensive way to go. If you have to dig down a few feet, that cost will begin to compete with the cost of a ground-level addition.
Main-level additions are often the simplest, structurally. They can be built to code without having to retrofit much of the existing home or its foundation, which often require structural retrofitting down to the foundation, removing siding and disturbing interior walls. The only trick with main-level additions is connecting the new foundation to the old one if the original foundation is made from brick or another unreinforced masonry material. But it's still far simpler than having to completely replace the foundation to build up.
Sometimes a vaulted ceiling or a very small addition can yield big results, particularly in kitchens. Adding just 3 or 4 feet to a cramped kitchen can open up a world of possibilities for appliances and additional cabinetry. If this can be achieved by cantilevering the addition (which does not require a foundation) and if the addition can be tucked under existing overhangs, the need to frame in a new roof is eliminated as well. See this case study of a kitchen that had a side addition.
There's a valuable bonus to building out rather than up or down. Often the groundwork, concrete and framing for the addition can be under way for at least two weeks before the construction moves into your existing home. That buys you more time to pack up and prepare for the rest of the project. If the scope of work is limited to the addition, this also means you can usually keep the balance of your home furnished and functional, meaning you won't have to pay for a temporary move.
If you live in a picturesque location, a second storey is a great way to take advantage of the amazing views that your area has to offer. For example, if you live near the ocean in Central Vancouver, North or West Vancouver, you can simply open and look out of a window in your second storey to take in the breathtaking waters without having to leave your house. Or, why not build a balcony where you can relax and have a drink while looking at the pretty sights before you? When property owners think of home additions, oftentimes they think of a sunroom. They cost less than full-scale room additions and they give you just as much square footage. Sunrooms can also add some natural sunlight to the surrounding rooms.
Last, but not the least, building a quality second storey can raise the market value of your home, should the need to sell arise. This is great especially if your house is located where there is a high demand for residential properties with close proximity and easy access to good education, career opportunities, medical centres, transportation, and other necessary amenities and services.
Home additions are one of the many ways you can transform your current residence into the dream home you always wanted. Whether you need more space, an extra room for a family member or want to update your master bathroom, homeowners should never overlook a home addition. If you are serious about building an addition to your home, give us a call 604.430.9900 or feel free to fill out our online form for a complimentary consultation.